Wycliffe College – 5 Hoskin Avenue, Toronto, ON M5S 1H7
University of Toronto Campus – (Museum TTC Stop)

Come watch 30+ Talented Toronto Actors perform at their best and bring each Screenplay and TV Pilot to LIFE for the Visiting Writer and a Festival Audience in our Cast-To-Type, Rehearsed Live Screenplay Reads. Post Reading Q&As are always Lively and Fun!
---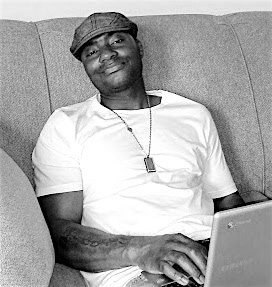 Ruthless
Short Screenplay | 24Pages | Premiere – Canada
Screenwriter: Willie Anderson, – Missouri, USA
*Nominated for Best Short Screenplay*
Synopsis A brother on the wrong side of the law, hunts down the man responsible for killing his rookie cop brother.
Keywords #Drama #Crime #CopDrama #CrimeDrama #Brothers #Revenge
BIO Willie Anderson was born in California and grew up in San Francisco. Writing has been his passion since elementary school when he first started writing short stories. He discovered he had a real talent for writing later in life when he wrote his first short screenplay and came in as a finalist. His biggest goal is to become a film director and make movies of his own one day. He currently lives in Missouri with his wife of eight years and two daughters, where he makes a living working as a grain elevator operator.
---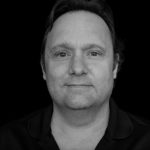 Bark and Howl
Short Screenplay | 10Pages | Premiere – Canada
Screenwriter: John Darbonne, Corpus Christi, Texas, USA
*Nominated for Best Short Screenplay*
Synopsis A lonely artist struggles with reality when a playful doll comes to life to convince him to win the love of a married woman.
Keywords #Victorian #PeriodPiece #MayDecember #Marriage #Depression
BIO For the past twenty-two years, John Darbonne, originally from Lafayette, Louisiana, has been working as a writer, producer, director, director of photography, and editor in Los Angeles for companies such as Universal, Sony, National Lampoon, Microsoft and Apple. He began as a director of photography and has shot thirty feature films, numerous commercials, music videos, and short films.
John recently completed his Masters Degree in Creative Writing from Full Sail University, is a video producer and Adjunct Professor of Media Studies at Texas A&M University and an avid filmmaker. His most recent project, "The Cottages" (2018) has won at eleven film festivals to date. He is currently working on a feature film "Garden At The End Of The World" which begins principle photography in July 2019.
---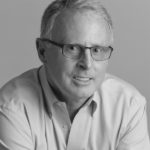 Laundromat Tango
Short Screenplay | 6 Pages | Premiere – Canada
Screenwriter Charles "Charlie" LaTourette, Oregon, USA
*Nominated for Best Short Screenplay*
Synopsis A Latina woman working in a laundromat has a fantasy.
Myosotis Love
Short Screenplay | 10 Pages | Premiere – Canada
Screenwriter Charles "Charlie" LaTourette, Oregon, USA
*Nominated for Best Short Screenplay*
Synopsis A woman plants flowers in the garden and challenges her husband to remember how they met.
BIO Charlie graduated from the University of Oregon and worked in New York City for ten years where he was a member of the Dramatist Guild of America, Actors Equity and AFTRA. He wrote and directed stage plays for numerous theatres.
Writing credits include Another World (NBC), HOOPS (Divine Theatre Company), Chicken Little Was Right! (New York Actors Ensemble), Franks (Theater St. Peters at CitiCorp), Twisted Positions (Courtyard Theatre) and All The Tomatoes (Lion Theatre on Theatre Row.)
He recently began writing again after a brief hiatus of thirty-years, and three of his short plays were produced by PDX Playwrights for the 2018 Portland Fertile Ground Festival. His screenplay Myosotis Love has been a finalist at the NW Film Festival, Big Apple Film Festival, Omaha Film Festival, and the Reel Heart Film Festival in Toronto. His short screenplay Laundromat Tango took Second Place at the Los Angeles Independent Film Festival, was a Semi-Finalist at the Atlanta Film Festival, and selected for the American Gem Short Script Festival and the ReelHeART Film And Screenplay Festival in Toronto.
Charlie is a retired healthcare executive and lives in Portland with his much smarter wife. 
---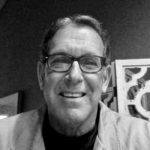 One Afternoon In Purgatory
Short Screenplay | 27 Pages | Premiere – Canada
Screenwriter: Tim "T.J." Kissell, Downingtown, Pennsylvania, USA
*In Attendance*
*Nominated for Best Short Screenplay*
Synopsis Imagine Purgatory as just another large, impersonal, retail store. One that has seen its better days, with all the panache of a rundown Walmart or aged super market. It's the story of three recently deceased individuals, and the interactions they have with the three cashiers who wait on them.
Keywords #RetailHell #BigBoxStore #DarkComedy #Cashiers #EveryDayLife
BIO After graduating from Penn State in the late 1970's, Tim Kissell had a long career as a history teacher, school counselor, and coach at a high school in suburban Philadelphia. Roughly fifteen years ago, looking for a creative outlet, he turned to writing fiction, publishing a few short stories. He began a boring novel and fortunately was rescued from it by a friend who suggested writing a screenplay instead. "One Afternoon In Purgatory" is Tim's fifth screenplay. The idea came to him as he was standing in line at a Dollar Store. A feature screenplay, "Making Scents of it All" is an Official Selection at the 2019 Philadelphia Independent Film Awards. Currently he is working on another full-length drama, and a very dark comedy TV pilot.
---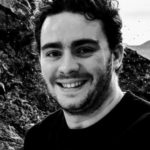 Space Captain Smith
TV Pilot | 47 Pages | Premiere – World
Screenwriter John Palfery-Smith, Screenwriter Bruce Hanson
London, United Kingdom – *In Attendance via Skype*
*Nominated for Best TV Pilot*
Synopsis In the not-too-distant future, an alien threat looms over humanity. The British Space Empire, glorious and proud, must send a new hero to stand against the might of the Ghasts. That hero is Isambard Smith: mustachioed and dashing, he is the only man for the job, which is fortunate, because he's also the only man available. Smith must overcome every obstacle the universe (and his mismatched crew) can throw at him as he traverses the galaxy to rescue humanity's only hope, give the Ghasts a right, good thrashing on the way, and make it home to blighty in time for tea.
Keywords #ScienceFiction #Comedy #GreatBritain #Space #Intergalactic #Swashbuckler
BIO John Palfery-Smith is an experienced Production Manager and Line Producer across film and television, John has worked all over the world and in mediums ranging from A-List indie movies to top-flight sports television to long-running kids' shows. He has now turned his hand to writing for Smith!, helping to finish the pilot and put together a fledgling production plan for the new show.
An avid comedy fan, John has helped in the development of many of the characters, the structuring of the plot and the modernisation of much of the humour in the pilot.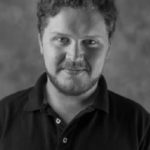 BIO Bruce Hanson has been a player in British theatre for many years. An actor and director with a diverse screen-and-stage background, including featuring in the Harry Potter franchise, Bruce acquired the rights to Smith! after getting in touch with the author and pitching him his ideas.An avid sci-fi fan and the resident authority on all things Toby Frost and Space Captain Smith, Bruce has planned out the creative entirety of the adaptation and its subsequent series, spin-offs and potential mixed-media and merchandising opportunities.
Online ticket sales for this event are closed.