Join Artistic Directors from both Hamilton Conservatory For The Arts
plus the ReelHeART Festival Group and Guests in a post screening Q&A
Panel on "Dance, Disability and the Human Condition" in the Arts

Hamilton Conservatory for the Arts (Recital Hall)
Hamilton Dance Theatre
126 James Street South
Hamilton, ON L8P 2Z4
Hamilton Conservatory for the Arts Debuts Dance Films from the 15th Annual ReelHeART International Film and Screenplay Festival from our Premiere Program of Dance Films during the 5th Annual Hamilton Arts Week – June 14-21.
Dance Films from Australia, China, Poland and the United States Premiere in the ReelHeART Dance Film Competition Category. Come Watch, Talk About and Vote on who will WIN this Year!
---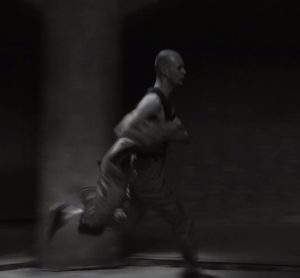 Initiation (Inicjacja)

Experimental Dance Film | Duration: 17:55 | Premiere – Canada
Dir. Iwona Pasińska, Poland
Language: Polish, MOS
*Nominated for Best Dance Film, Best Experimental Film, Best First Time Filmmaker*
Synopsis A musical and cinematic experiment directed by Iwona Pasińska, with hypnotizing music composed by Jacek Sienkiewicz and Andrzej Grabowski's ascetic scenography, in which each prop has its own significance. The sophisticated visual form, supersaturated with the subtle play of the artificial light and the evening darkness, entwines with the widely understood physical expression of dance artists from the Polish Dance Theatre.
Each of the black and white frames creating this short – feature film is the separate, pictorial composition which could exist as an independent picture or artistic photography. They pan out into the dreamlike story, in which the viewer's perception is strongly influenced – apart from the movement of the dancers – by the motion of the movie camera, cyclically returning to the same places. Looking into the human habitats, toxic relationships and untamed fears we can see that demons, with whom the characters struggle often exemplify social problems described on the front pages of newspapers. One of the figures comes to know human trauma, experiencing subsequent life scenes in space of imagination. How does his 'initiation' – his cover attempt to enter into reality – end?
Keywords #Dance #Movement #Experimental #EverydayLife #Existential #Poland #PolishDanceTheatre
---
Takako Vs. Nine Lives
Ballet Dance Film | Duration: 09:08 | Premiere – Canada
Dir. Lauren Wolkstein, United States
Language: English
*Nominated for Best Dance Film*
Synopsis This film uses a hybrid dance language and multiple camera perspectives to create parodic feminist interpretation of a three act balletic pas de deux/ three round wrestling match. The choreography, performed to an original score, draws upon vocabulary and aesthetic imagery from professional wrestling, classical ballet, comic books and Japanese manga. The action follows a mythological narrative, with characters behaving according to codes employed in Greek mythology, fairy tales and commedia dell' arte. A battle unfolds, reflecting the interconnectedness of love and violence, beauty and monstrosity, strength and vulnerability.
---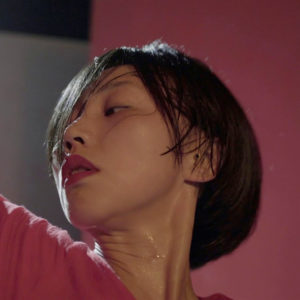 One and Another Half 未
Lyrical Dance Film | Duration: 03:38 | Premiere – Canada
Dir. Yujie Chen, China
Language: Chinese, English
*Nominated for Best Dance Film*
Synopsis Half bright meets half dark, half gray combines with half color, half known encounters half unknown.
Explicitly or secretly, calmly or dangerously, one side keeps building up, while the other keeps deconstructing. She is the One. She meets the other Half.
Keywords #Dance #Ego #ModernDance #LyricalDance #Movement #StoryThroughDance
---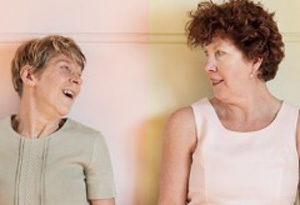 Nothing But Bones In The Way
Modern Dance Film | Duration: 36:28 | Premiere – Canada
Dir. Dianne Reid, Australia
Language English
*Nominated for Best Dance Film*
Synopsis This documentary chronicles the eight-year shared dance practice of dance and video artist Dianne Reid and Melinda Smith, a dancer living with cerebral palsy.
Keywords #Dance #Improvisation #Diversity #Disability #Collaboration #Creativity #Movement
Online ticket sales for this event are closed.