14th Annual ReelHeART International


Film and Screenplay Festival


Wednesday July 04, 2018
Toronto, Canada
11:00AM-1:00PM
*Short Screenplay Winners*
+
*TV Pilot Winner*

Location:
Wycliffe College – 5 Hoskin Avenue, Toronto, ON M5S 1H7
University of Toronto Campus – (Museum TTC Stop)

---
Follycle – 13 Pages – Canada Premiere
by Tom McIntire, Seattle, WA, United States
KeyWords #ShortScreenplay #GayElders AgingGays #Vanity #Magic #QueerFilm #LBGTQ
Inspiration for the Screenplay Follycle was inspired by a disturbing dream I had about waking up with long hair all over my face and body. I used this vehicle to explore an aging gay misfit who tried unsuccessfully to hide in the drag and the gay currency that is muscle. Devlin took it a step further by trying anything to regrow his once glorious hair, hoping that would make him feel whole again.
---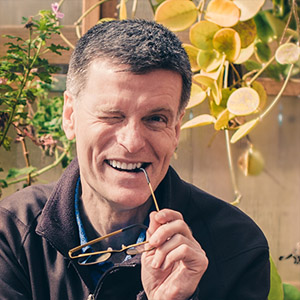 703 – 6 Pages – Canada Premiere
by Tom McIntire, Seattle, WA, United States
KeyWords #ShortScreenplay #GayElders AgingGays #QueerFilm #LBGTQ #Pizza
Inspiration for the Screenplay 703 was inspired by a Friday ritual in our household – pizza delivery night. One of our regular delivery guys showed me where on the receipt it showed how many pizzas we had ordered. We are had ordered over 700 pizzas. This seemed like a rut and an accomplishment worthy of a short film.
---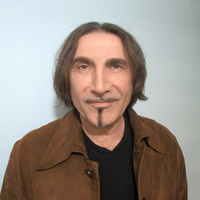 Elephant Men Can't Act – 17 Pages – Canada Premiere
by Chris Ristic, Ontario, Canada
KeyWords #ShortScreenplay #Tolerance #Ugliness #Loyalty #Arrogance #Acting #Rejection
Inspiration For The Screenplay
There are occasionally lines of dialogue in films which we, the audience, find so entertainingly effective at communicating some human emotion that we incorporate it into our day-to-day conversations. Do film directors know, as they go into film production, that they have a scene which contains a line of dialogue that is so compelling that it could go on to become an oft-quoted part of daily conversations for years to come? But, what if, when that scene is being filmed, the actor will not deliver the line as it is written in the script? Flubs, over-acting, ad-libs: no matter what the director does, the actor refuses to give the director what he/she wants. Could set up some entertaining moments?
---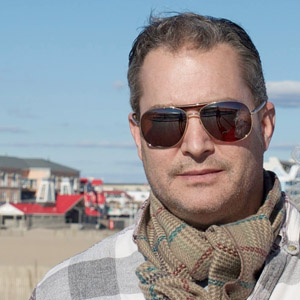 Civil Conversations – 16 Pages – Canada Premiere
Adrian Roman – Mount Pleasant, SC, United States
KeyWords #ShortScreenplay #Drama #CivilRights #Politics #RaceRelations #CivilWarMonuments #PoliticalDebate #Dixie #Confederates #NorthAndSouth
Inspiration for the Screenplay I wanted to write something that may end up having a positive impact on people; something that would make people think, and, something that would challenge me as well. In short, I wanted to write something important. The topical issue and controversy in the United States of whether or not to remove Civil War monuments intrigued me. Both sides of the issue, as with many issues, have merit. I wanted to tell a story in as unbiased a way as I could manage, largely by keeping my own personal opinions from interfering with the main combatants perspectives and beliefs. In the first half of the story, the main protagonist, Tobias Jefferson, seems to hold the high ground, but, right at about mid-point, there is a hierarchal shift which I hope is a surprise to the audience; and therefore engaging and satisfying drama. Sometimes when I write, a story will "take on a life of it's own", meaning, I am not always sure how I got to where it landed. This happened in writing "Civil Conversations". Nonetheless, I am pleased with the result both from a writing perspective as well as it's social commentary and potential impact.
---

Rogues Gallery – 33 Pages – Canada Premiere
Matthew Michaud, Rory Kulz New York, NY, United States
KeyWords #TVPilot #Comedy #Sitcom #Superheroes #Supervillains #Justice #TheLegalSystem #NotSoSuperheroes #HabeusCorpus
Instagram @rorykulz, @matt_classic
Twitter @rorykulz
Inspiration for the Screenplay
Partner or your friend? Is there a limit to love and trust? How fair is the justice system?
Now magnify these questions against the backdrop of a world with superpowers, and the stakes get a thousand times higher. What happens if your soon-to-be spouse wants to defend your arch nemesis in court, a dude who could cause the entire space-time continuum to collapse? What if your soon-to-be spouse hides the fact that she could pick you up with her bare hands and hurl you into the sun?
What if your soon-to-be spouse forgot to pick up milk? Super milk. Okay, not that, that's dumb, we were just riffing here, but you get the idea…
Online ticket sales for this event are closed.