-Updated – April 4  – 23:30 EST-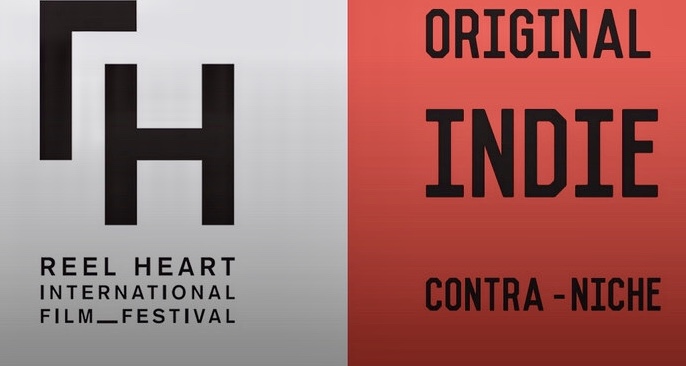 The 15th Annual ReelHeART International Film and Screenplay Festival is Pleased to announce the Official Selections for 2019 in alphabetical order:
---
Music Video Category
Barrel Of A Gun Ft. Robby Fontana
Dir. Tanne Willow – USA
The Mission of Rambo Jesus Ft. Tom-and-Doug
Dir. Kate Murray – USA
---
Animated Film Category
Icons
Dir. Ronnie Cramer – USA
Johnny Williams: Weekend in New England
Dir. Thomas Florek – USA
---
Experimental Film Category
A Toxic Love Affair
Dir. James Davoll, Dir. Clifton Evers – United Kingdom
Within The Ice And Ash
Dir. Sophia Jaworski – Toronto, Canada
---
Dance and Music Film Category
Bigly Yellow
Dir. Nigel Deans, Dir. Nubar Ghazarian – Australia
Initiation (Inicjacja)
Dir. Iwona Pasińska – Poland
Nothing But Bones In The Way
Dir. Dianne Reid – Australia
One And Another Half
Dir. Yujie Chen – China
Takako vs. Nine Lives
Dir. Lauren Wolkstein – USA
---
Thesis Film / Student Film Category

Beneath The Boards
Dir. Ephraim Harrell – Liberty University – USA
---
Best LGBTQ Film Category
Foreign
Dir. Mark Pinkosh – United Kingdom
My Recoverist Family
Dir. Amanda Ravetz, Dir. Huw Wahl – United Kingdom
---
Best Canadian Film Category
Memories For Sale
Dir. Mitch Graszat – Minesing, Canada
Three Drops
Dir. France Benoit – Yellowknife, Canada
Within Ice and Ash
Dir. Sophia Jaworski – Toronto, Canada
---
Action / Adventure Film Category

9,8 m/s2
Dir. Michael Vaynberg – Russia/USA
Bad Investigate
Dir. Luís Ismael – Portugal
The Assassin's Apprentice
Dir. Russell Emanuel – USA
---
Short Documentary Category

Paul's Brain
Dir. Michele Jaquis – USA/Ireland
The Colorado Street Bridge Project
Dir. Guy Zhuoqin Yang – China/USA
The Le Corbusier Spirit
Dir. Gilles Coudert – France
The Traffic Separating Device
Dir. Johan Palmgren – Sweden
Powering On: Looking Forward, Never Back
Dir. James Hyams – Australia
---
Feature Documentary Category

Monger
Dir. Jeff Zorrilla – Argentina
A Miracle A Day
Dir. Deborah Harse – USA/India
---
Short Film Category

One Chance
Dir. James Hyams – Australia
Ruffians (Voyou)
by Alexandre Jallali – Belgium
The Birthday
Dir. Thomas Florek – USA
The Mirror (ending 1)
Dir. Massimiliano Mauceri – Italy
The Split
Dir. Chaoqun Wang – China
---
Feature Film Category
Eivissa
Dir. Tini Lazar – Germany
Elvis Walks Home (*Official Opening Film*)
Dir. Fatmir Koci – Albania, United Kingdom, Netherlands
Greenfield (*Official Closing Film*)
Dir. Julius Telmer – Australia
---
NB Program Selections are Subject to Change. Please Check back Soon-
NB Screenplay Selections will be announced in a separate post. Stay Tuned!