To watch this Live Script Read, please join the Zoom Conference
by clicking the image below or the links below
Note: If you are having trouble joining the meeting above, enter Meeting ID: 83678965532 and join via Zoom App.
---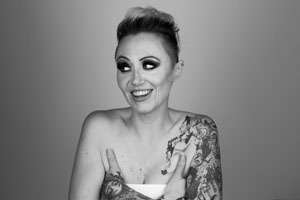 Levi's Pet Emporium 
TV Pilot | 57 pages
Gemma Paul, Bournemouth, UK
Synopsis: When his grandfather, Dr Silas Chesterton dies, and leaves him his entire estate, Levi Chesterton discovers that there was more than meets the eye to the eccentric old man. For behind closed doors, Silas was the purveyor of mythical and fantastical beasts from all corners of the earth… and sometimes beyond.
Inspiration: The inspiration for Levi's Pet Emporium came from my childhood love of fantasy films and the cartoons I watched when I was young. I always loved anything with other worlds and mystical creatures, for me it was a great way to escape from boring school work. So when it comes to writing, for me it becomes about getting lost in a world beyond the imagination, or a world we wish existed as part of our own, and Levi's Pet Emporium is one of those such worlds.
Keywords: #adventure, #fantasy, #mysteriouslands, #fantastical, #mythical, #creatures, #petshop, #emporium
BIO: Gemma is new to writing and the film industry, but it has been long held passion since she was a child. After several years working in business, she left to pursue her long held dreams of writing and making movies. After writing, and directing her first short in 2018 she quickly gained the bug and hasn't stopped since. That first short went on to win multiple awards in the USA and was quickly followed by a second short which went on to do even better than the first. Since then Gemma has been focusing on her writing and developing several television shows, one of these being Levi's Pet Emporium. Her tv shows are doing well on the festival circuit and she is currently working on developing the pilots and taking them to screen.
Social Media