To watch this Live Script Read, please join the Zoom Conference
by clicking the image below or the links below

Note: If you are having trouble joining the meeting above, enter Meeting ID: 83678965532 and join via Zoom App.
---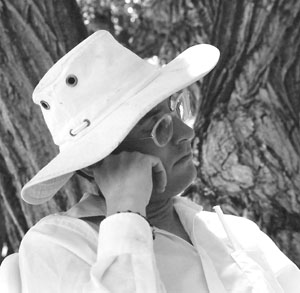 The Mâr Chronicles
TV Pilot | 60 pages
A. S. Templeton, Seattle, Washington USA
Synopsis: We open on a brilliant but slightly delusional FBI agent stumbling across compelling evidence of space aliens living among humankind. Unrelenting investigation leads the agent to the doorstep of Nikka Lindstrom, a humble but decidedly odd young woman born in rural America. Confronted with certain undeniable facts, Nikka will have no choice but to accept the shattering truth about who—and what—she is. Over three years of globetrotting drama, action, and adventure, Nikka must face the daunting challenges of marshaling family, friends, and enemies—some of whom are human, some very not—to save the world from certain destruction. Twice!
Inspiration: Improv bathtime tales told to my young daughter…
Keywords: old school, science fiction, drama, creature feature, action-adventure, mermaids
BIO: Transitioned in 2012 from tech field into writing. Started with translations of old European fairy tales, upped my game in 2015 to screenwriting, then to Sci-Fi and Fantasy for both screen and page.