Wycliffe College – 5 Hoskin Avenue, Toronto, ON M5S 1H7
University of Toronto Campus – (Museum TTC Stop)

---

Filmed With Pride
---
Johnny Williams: Weekend in New England
Animation, Experimental, Short | Duration: 09:49 | Premiere – Canada
Dir. Thomas Florek, United States
Language: English

*Nominated for Best Animated Film, Best LGBTQ Film*
Synopsis Johnny Williams and his close friend Jill decide to visit New England to see the leaves change.  Some sexual confusion arises.
---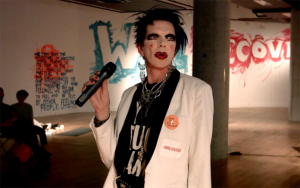 My Recoverist Family
Documentary Short | Duration: 40:09 | Premiere – Canada
Dir. Amanda Ravetz, Huw Wahl, United Kingdom
Language: English
*Nominated for LGBTQ Film, Best Short Documentary, Best Actor David Hoyle (as "Him/Herself")*
Synopsis An LGBT+ group from Greater Manchester are on a non-linear journey through recovery from substance use. Presided over by performance artist and high wire avant-guardist David Hoyle with supporting artist Jackie Haynes, their trips around the north west culminate in a once – and only once – live arts performance at Manchester's international arts venue HOME. Cutting between final performance and nomadic workshops, the film bears witness to these recoverists' unique perspectives on addiction, the vitalizing power of art and friendship and on what it is that they – and we – need to recover from. Commissioned by Portraits of Recovery.
---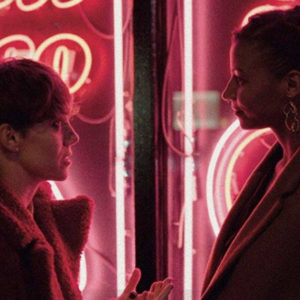 Foreign
Film Short | Duration: 27:45 | Premiere – Canada
Dir. Mark Pinkosh, United Kingdom
Language: English
*Nominated for Best LGBTQ Film, Best Foreign Film, Best Short Film, Best Actress Ruby Welles (as "Suzi), Best Cinematography, Best First Time Filmmaker*
Synopsis Ruby Welles (stand-up comedienne Suzi Ruffell in her acting debut) navigates the streets of London's Soho, a first date, a secret struggle and the challenge of being a single thirty something lesbian buffeted by the sounds and bustle of the West End in Mark Pinkosh's first film. With Jessica Murrain and Jenny Bede.
---
Online ticket sales for this event are closed.