Wycliffe College – 5 Hoskin Avenue, Toronto, ON M5S 1H7
University of Toronto Campus – (Museum TTC Stop)

Come watch 30+ Talented Toronto Actors perform at their best and bring each Screenplay and TV Pilot to LIFE for the Visiting Writer and a Festival Audience in our Cast-To-Type, Rehearsed Live Screenplay Reads. Post Reading Q&As are always Lively and Fun!
---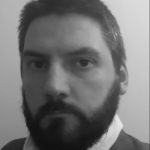 Monster Protection Specialists
TV Pilot | 52 Pages | Premiere: Canada
Screenwriter: Gregory Livingston – Kilbirnie, Ayrshire, Scotland
*Nominated for Best TV Pilot*
Synopsis Monsters are real. So are the people who protect us from them.
Keywords #SciFi #Horror #Scotland #BedTime #ScaryMonsters #TVPilot
BIO Gregory Livingston lives just outside Glasgow in Scotland. Gregory has an Honour's Degree in Filmmaking and Screenwriting and is currently studying for a Masters Degree in 3D Design for Virtual Environments. Gregory has been a subtitler for a variety of channels and platforms for the past six years and when he is not studying or working Gregory enjoy blockbuster and popcorn movies, the bigger the spectacle the better.
---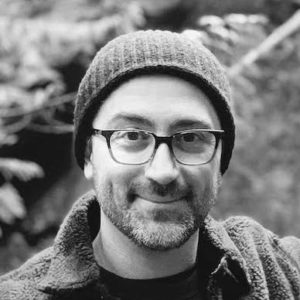 Hell City Hell
TV Pilot | 61 Pages | Premiere: Canada
Screenwriter: Michael Langman – Los Angeles, USA
*Nominated for Best TV Pilot*
Synopsis 'Hell City, Hell' follows a recently deceased documentary film crew as they explore the many levels of a surprisingly sedated Hell, all while being closely monitored by the forces of a Heaven in crisis.
Keywords #DarkComedy #Comedy #Heaven #Hell #Existential #NoSurvivors #FriendshipConflict #TVPilot
BIO Michael is a native of the Pacific Northwest, now living in Los Angeles.In addition to writing screenplays, Michael has been directing and/or producing his short films: "Wake the Riderless Horse" was an official selection of numerous film festivals including: The San Diego International Film Festival, Rochester International Film Festival (Finalist), and The Burbank International Film Festival. Beth Grant was awarded "Best Supporting Actress in a Short Film" at The Hollywood Reel Independent Film Festival. "Of Teaching Killer Whales Compassion" was licensed by Indieflix and can be viewed there, or on Vimeo. The film won numerous awards including Best Short Film from the Garden State Film Festival. The film was screened at The Hollyshorts Film Festival, Dances with Films, and The Sedona Film Festival, among many others. "Must Feed and Water" is a live action film featuring 80's style creature puppets and starring Scott Michael Foster and Italia Ricci. The film was funded through a successful Kickstarter campaign, and was featured on the Kickstarter Home Page, as well as listed as a Staff Pick.
---
Online ticket sales for this event are closed.