Wycliffe College – 5 Hoskin Avenue, Toronto, ON M5S 1H7
University of Toronto Campus – (Museum TTC Stop)

Come watch 30+ Talented Toronto Actors perform at their best and bring each Screenplay and TV Pilot to LIFE for the Visiting Writer and a Festival Audience in our Cast-To-Type, Rehearsed Live Screenplay Reads. Post Reading Q&As are always Lively and Fun!
---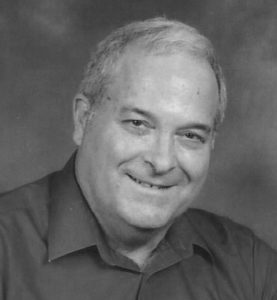 The Door
Feature Screenplay | 88 Pages | Premiere – Canada
Screenwriter: Robert Cox – San Diego, USA – *In Attendance*
*Nominated for Best Feature Screenplay*
Synopsis Carl is an eleven year old with serious health problems. He has a brain tumor that he is being treated for, but the loss of hair and the fear the other children in his class have of him has made his life even more miserable. The constant teasing and shunning he receives makes him dread going to school. His mother and he have moved in with his grandfather when his Carl's own father deserts them, after telling his wife and son that he can't deal with the strain of caring for a sick child.
Keywords #YoungAdult #Cancer #Family #DysfunctionalFamily #Friendship #UnconditionalLove
BIO – Robert Cox has successfully written in various literary genres since his teenage years, notably in scientific journals and business publications, as well as plays, opera librettos, song lyrics and short stories. In the past, Robert has sent ideas to various television shows in the form of synopses, treatments, and scripts, and has had several considered and a few filmed. Along with writing screenplays, Robert has also mentored writers, edited scripts and other forms of written communication, such as short stories, poetry, and even Blog Posts. Robert has also been called upon to judge film and screenplay submissions for Film Festivals, spoken at various Festivals, and taught sessions on screenwriting at various workshops. Robert hold a BA in English, a BA in music and a Masters in Botany.
---
Online ticket sales for this event are closed.