Carlton Cinema – 20 Carlton Street, Toronto – College Subway Station


---
The Split  解:

Film Short | Duration: 08:32 | Premiere – Canada
Dir. Chaoqun Wang, China
Language: Chinese w/English Subtitles
*Nominated for Best Short Film*
Synopsis This is an 8-min short film of magical realism. It depicts the inner world of Ming, who is at the splitting point of one's life stage, deviates from 'righteousness' to 'darkness', whose meanings are defined by his parents. A math problem has a correct solution, while life has no standardized answers. Unable to digest his homework duties drives Ming to desperation and hysteria.
---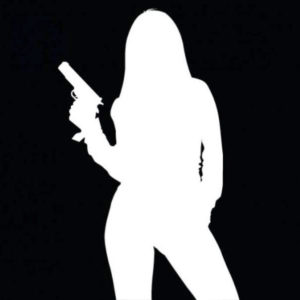 The Assassin's Apprentice

Film Short | Duration: 14:46 | Premiere – Canada
Dir. Russ Emanuel, United States
Language: English
*Nominated for Best Short Film, Best Action Short Film*
Synopsis A coming of age story about Kaylee (Tarah Paige), an apprentice assassin, and her relationship with Pete (go to character actor Robert Picardo), her trainer, and Miranda (Marina Sirtis), their handler.  Kaylee, like a rebellious teenager, simultaneously wants approval and independence from Pete and Miranda.  When assigned her first solo hit, Kaylee immediately disobeys orders and goes off course, chasing a Freerunner drone, often with hilarious results.  In the end, Kaylee accomplishes her mission, but realizes that she is not yet ready to go it alone
Keywords #Action #Adventure #Stunts #Parkour #StarTrek #Freerunner #Drone #SilboGomero
---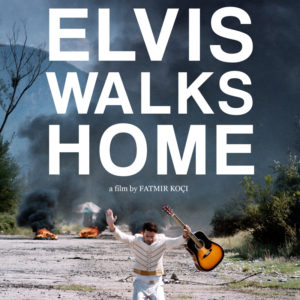 Elvis Walks Home – *Official Opening Film*

Film Feature | Duration: 94:07:00 | Premiere – Ontario
Dir. Fatmir Koçi – * In Attendance*
Albania, Netherlands, United Kingdom
Language: English
*Nominated for Best Feature Film, Best Foreign Film, Best Actor, Best Sound, Best Cinematography*
Synopsis Mickey Jones (played note perfect by Dritan Kastrati) is marooned in the Balkan wars – carrying a guitar and wearing an Elvis Presley jumpsuit. His world tour kicks off by entertaining the British troops, but when the military police discover he is an Albanian they try to arrest him. So Mickey flees. He meets a group of refugee children trying to get to the United Nations camp. They hold him at gunpoint; Mickey claims he is a UN doctor and will lead them to UN. The children agree, but never really trust him. Their dangerous journey through the horrors of war tests them all. Mickey has a choice; does he follow his Elvis dreams, or does he sacrifice them to save children whose only dream is to stay alive?

Keywords #War #Albania #BalkanWar #Military ChildSoldiers #MakeMusicNotWar #Elvis
Online ticket sales for this event are closed.