Wycliffe College – 5 Hoskin Avenue, Toronto, ON M5S 1H7
University of Toronto Campus – (Museum TTC Stop)

---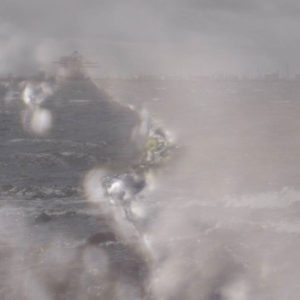 A Toxic Love Affair

Experimental Film | Duration: 06:19 | Premiere – Canada
Dir. James Davoll, Clifton Evers, United Kingdom
*Nominated for Best Experimental Film, Best Editing*
Synopsis Surf-breaks are formed by pollution. For example, one of the best in the UK is a product of slag, pollution stemming from a century-old steel industry. Uncertainty remains about water quality in this region given surrounding chemical plant, agricultural runoff, shipping, nuclear power, and much more. Surfers fall ill. Some use the illness and braving the pollution to gesture toward their resilience and commitment to surfing. It is not just the bitter cold of this region that signifies such. Polluted leisure is material and cultural.
---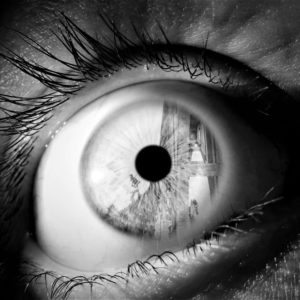 The Colorado Street Bridge Project
Documentary Short, Student | Duration: 17:19 |
Premiere – Canada
Dir. Guy Zhuoqin Yang, China
Language: English
*Nominated for Best Thesis/Student Film, Best First Time Filmmaker*
Synopsis Built in 1913, the Colorado Street Bridge in Pasadena, California is known as an example of Beaux Art Architecture.  Unfortunately it has also been known as the Suicide bridge ever since the Great Depression of the 1930s. Recently there has been a  dramatic increase in suicide attempts which has caused great discomfort to the local residents and further threatens the reputation of the bridge as a historical landmark.  The documentary takes the audiences on a journey to find a solution to deter suicide.
---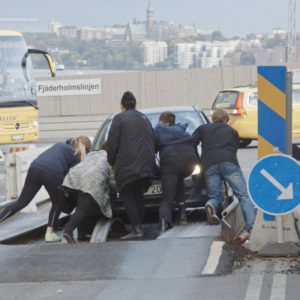 The Traffic Separating Device
Documentary Short | Duration: 13:55 | Premiere – Canada
Dir. Johan Palmgren, Sweden
Language: English, German, Swedish
*Nominated for Best Short Documentary, Best Foreign Film, Best Sound, Best Editing*
Synopsis A traffic separating device is installed in the middle of Stockholm. It is supposed to keep normal cars away and only let buses pass. It turns into a disaster as normal cars continue to go there and hundreds of cars get destroyed every week. Tragic and funny situations occur and we follow the whole mess of human failures.
---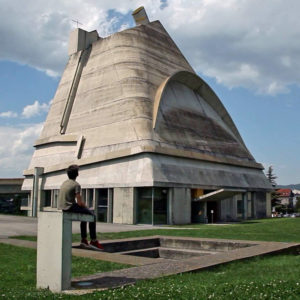 The Le Corbusier Spirit
Documentary Feature | Duration: 52:35:00 |
Premiere – Canada
Dir. Gilles Coudert, France
Language: English, French, Spanish
*Nominated for Best Short Documentary, Best Foreign Film, Best French Language Film, Best Sound, Best Editing, Best Cinematography*
Synopsis The film by Gilles Coudert "L'esprit Le Corbusier" juxtaposes the director's experience as an adolescent growing up in the biggest project ever built by Le Corbusier in Europe, in Firminy, France with insights from several contemporary artists including architects, a choreographer, a filmmaker, a designer and a composer. Architectural historian Jean-Louis Cohen provides comment as do several inhabitants and users of Le Corbusier's complex in Firminy, and each feels, in his or her own fashion, a kinship, influence, or a sense of heritage from Le Corbusier – something of his work and his spirit. Three major sites of Le Corbusier's work are featured as the film takes us from the Firminy buildings to the Cité Radieuse in Marseille and the Cabanon de Roquebrune for the interviews. Exceptional images of the architecture and 1970's archival images of the daily life of the people who lived there accompany the testimony.
Online ticket sales for this event are closed.