Wycliffe College – 5 Hoskin Avenue, Toronto, ON M5S 1H7
University of Toronto Campus – (Museum TTC Stop)

---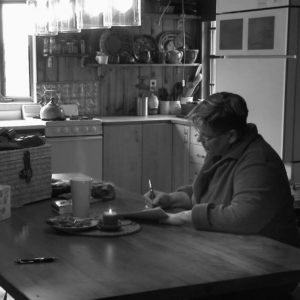 Three Drops
Experimental, Short | Duration: 21:58 | Premiere – Canada
Dir. France Benoit, Canada
Language: English
*Nominated for Best Short Documentary, Best Canadian Film, Best Subject (France Bonoit as Herself)*
Synopsis Everyone will lose someone they love at some point, death being our one, universal certainty. But how we deal with that loss is a wholly personal journey. In Three Drops, Yellowknife filmmaker France Benoit narrates the intimate story of her struggles during the first year after her environmental activist husband Doug's terminal diagnosis. In an effort to connect to him and to find ground beneath her feet following his death, she continues their annual ritual of writing a letter to one another at Christmas time. Throughout four seasons, her written words are brought to life on screen through mesmerizing interpretive dance scenes choreographed and performed by Tomiko Robson. Benoit's longtime film collaborator and director of photography Gary Milligan uses black and white to play with the metaphor of shadow and light being inherent in our lives and relationships, while a poignant performance by spoken word artist Paul Cressman underscores the sacredness of a marriage covenant. With original music from Carmen Braden, Three Drops is an inspiring, multidisciplinary exploration of one woman's resiliency when 'til death do us part' becomes her sudden, new reality.
---
Within The Ice and Ash
Documentary Short, Experimental | Duration: 11:14 | Premiere – Canada
Dir. Sophia Jaworski, Canada
Language: English
*Nominated for Best Experimental Film, Best Canadian Film, Best Editing, Best Thesis/Student Film, Best First Time Filmmaker*
Synopsis A sensory ethnographic reflection on contamination surrounding Lake Ontario. Considering the ethnographers' place in the field, it re imagines chemical presences using soundscapes and vivid images.
---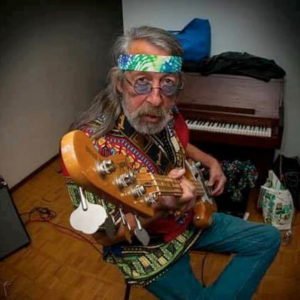 Memories For Sale
Documentary | Duration: 59:56 | Premiere – Canada
Dir. Mitch Graszat, Canada – In Attendance!
Subject John Gardiner – In Attendance!
Language: English
*Nominated for Best Short Documentary, Best Canadian Film, Best Subject (John Gardiner as Himself), Best Sound, Best Editing, Best First Time Filmmaker*
Synopsis John Gardiner is a writer, musician, and artist from Southern Ontario whose goal is to be recognized as a mainstream publisher. This documentary covers John's journey around Ontario on his Memories For Sale: Book and Other Stuff Tour. It shows the good, the bad, and teaches us that it is never too late to chase your dreams.
---
Online ticket sales for this event are closed.